Cryptocurrency is considered to be a revolutionizing creation in the last two decades. It is a fast-growing industry in terms of popularity as an investment option and an exchange medium. The emergence of cryptocurrencies such as Bitcoin, Ethereum, Dogecoin, etc, and their rise in demand have led to the emergence of many crypto exchange services. Businesses trying to make revenue from this trend must understand effective crypto strategies that will help them to make success and growth. Be it a startup or an established business firm, you require these strategies to upgrade your business.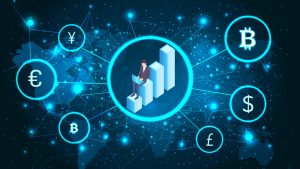 Businesses relying on blockchain technology do not operate like other startups. The creators of such businesses may not have a business background, qualification, or expertise in the field. Blockchain communities are surpassing all the conventional norms of business. They arise from chat rooms, collaborative videos, or Twitter spaces.
Even after the fall in value and unpredictable volatility, the growth of businesses based on blockchain technology are not to be ignored. Successful crypto entrepreneurs follow certain strategies to smoothly run their businesses. Here are some of the most useful strategies among them.
Focus On The Development Of The Community
Cryptocurrency-based businesses have a strong community instead of just investors. Social media chat rooms help them to create a strong connection with their community. As blockchain ventures are open, every member of the community can participate in the growth of the business and benefit from its advancements. Such projects get suggestions, referrals, and support from the community, building trust between the community and the team. Therefore, you must have a solid plan to engage with your blockchain community. Maintain originality and frequent activities to keep motivating them.
As the business is based on blockchain, the venture will have support in integrated layers. The community can help your business technically as well as for marketing. In particular situations, some foundations also offer training sessions and scholarships. Some blockchains allow you to get introduced to numerous projects on them when you start a new one. It provides many opportunities for collaboration. Connecting with other projects will be easier as the underlying technology is the same. Making the right connections can increase your audience, expand your reach, reduce expenses, and offer a better experience.
Monitor Your Expectations
Overhyping is one of the reasons behind the death of many crypto tokens and projects. You can have positive expectations of your goals if you have a strong community to support you. However, you must ensure to set practical ambitions and goals instead of bending the facts. There are always chances for you to achieve a milestone faster than your expectations. Realistic goals will develop trust within your community, vendors, investors, partners, and employees. Try to plan the next four quarters of your company and share it with everyone. It can improve your chances of touching your milestones and they will encourage you for your achievement. Get suggestions from them regarding the practicality of your goals.