The last few years have been witnessing the drastic growth of the crypto market. Many experts predict that it offers many opportunities for people to make money. Cryptocurrency offers so much flexibility and space that allow people to find different business ideas based on this market. Crypto business can be highly profitable, however, it depends on the business type you choose. The coming years will witness visible growth and acceptance of digital currencies.
The crypto-based business provides many possibilities. Crypto businesses allow customers to make investments or buy goods using cryptocurrencies. Digital currencies like Ethereum and Bitcoin are surviving many ups and downs over the years, encouraging more people to try crypto businesses. Many companies have started accepting cryptocurrencies and have revolutionized money management and digital security.
Some technical knowledge and investment can help anybody to start a crypto business. Here are some of the best crypto business ideas you can try to make a profit.
A Metaverse can be a great asset for the future and therefore, many organizations provide support for both development and technical requirements to make it happen. You may utilize augmented reality, virtual reality, and blockchain to create and develop various Metaverse elements like NFT marketplaces, 3D worlds, decentralized platforms, and Metaverse applications.
A payment gateway allows businesses to accept payments in various forms. As more people are getting interested in cryptocurrencies, the importance of payment gateways is increasing. It allows businesses to receive payments from clients irrespective of their geographical location.
NFT marketplaces are a widely discussed business idea in the crypto market. NFT is providing great opportunities for digital artists and creative people to develop digital content. An NFT marketplace allows users to buy and list different digital artworks, paintings, or photos. Blockchains like Polygon, Ethereum, Tron, etc support NFTs.
If you are already in the tax consulting business, you may try to start a new crypto business related to your field. Starting a crypto tax advisory can be easy for you. Every month, a lot of traders and investors execute their trades. However, it might be hard to track every deal and create paperwork. A crypto tax advisory can help them to handle such data effectively.
Starting an NFT gaming can also be profitable. The exposure and features offered by these games attract a lot of people. NFT gaming has transformed the current operations of the gaming industry. Many new gamers are getting interested in NFT gaming.
Every crypto token is generated for a particular use and they have different values in the real world. The value may differ in terms of company shares, payment mode, digital artwork, collectibles, etc. Thus, they can be incorporated into different enterprises to raise profitability and benefits depending on the reason behind their creation.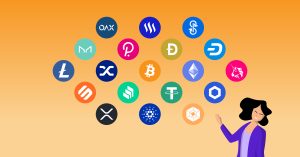 A crypto payroll service allows businesses to pay their employees. It is similar to a traditional payroll provider. They can also help employees to choose their payment in the form of cryptocurrencies or fiat money.